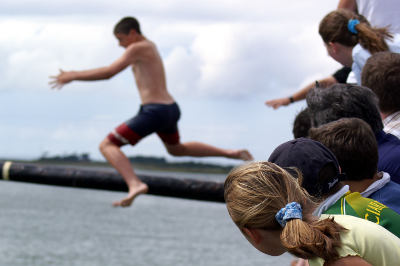 It's time to kick things off here.  We've reached the "just good enough" stage with this project and believe it's better to start putting our content out into the world so we can iterate and refine as we go instead of waiting until it's "all ready."
To that end we are still getting the iTunes feeds and all the other syndicated networks you'd expect you could consume podcasts from configured.  If you want to be notified when they are ready, sign-up for the mailing list and we'll be sure to let you know there as well as here, when they are ready.  We're hoping to have that squared away in the next month or so.
In the meantime, think of yourself as a "beta user."  You can listen to episodes on the site with the embedded player or download the mp3 files to your computer to listen to in the player of your choice.  You're also encouraged to leave comments for episodes you listen to and have thoughts on: agreement, disagreement, constructive criticism–they're all welcome.